Click here to visit our photo site on Flickr
Brian - 03/14/2017 - First attempt with a chase cam
Brian - Ice Bucket challenge for United Way
Grizzly with cubs - Denali National Park 08/28/2014
Diane's ALS challenge - at Hubbard Glacier - with glacier ice/water.
https://www.youtube.com/watch?v=mSw5_-hqCzE&feature=youtu.be
New (used) Infinity (4/19/2014)
Diane First Flight (12/23/2013)
Brad's shot in the alumni game 1/04/2010
Diane and the girls 01/30/2009
Brian and Diane's 2008 3-Day Walk
(open a picture then you can start the slideshow)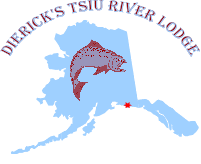 2008 Men's Alaska Fishing Trip Photos (Click the Salmon)
(More Photos Coming Soon)
Dominican Republic Trip - 06/10/2008 - 06/17/2008
Bowman Project (1/08 - 1/09/2008) - click here
(open a picture then you can start the slideshow)
Bowman Project (1/02 - 1/06/2008) - click here
(open a picture then you can start the slideshow)
Bowman Project (12/28 - 12/30/2007) - click here
(open a picture then you can start the slideshow)
Bowman Project (12/21 - 12/23/2007) - click here
(open a picture then you can start the slideshow)
Bowman Project (12/18 - 12/20/2007) - click here
(open a picture then you can start the slideshow)
Bowman Project (12/08 - 12/17/2007) - click here
(open a picture then you can start the slideshow)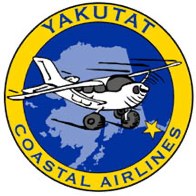 Click the plane to view Brian's Alaska pictures
2006 Susan G. Komen 3-Day walk photos
* Have you signed the NEW guest book? - Please sign it! (click here)
Thanks to those who supported Diane in her efforts to raise money and awareness for breast cancer research. Read her post-walk (2005) summary here. Go to Brian and Diane's 2006 fundraising page (click here)
Will - Dancing with the Stars! - 3/17/2007
The Boys at Whitney's Wedding - 3/17/2007
Hershell's Bathroom Makeover - June 2006
Dallas Speed SC (click here)
Seymour Band Reunion 06/02/2005 (Full Group picture -click here)
Diane and Nancy on the Susan G. Komen 3-Day Walk
Ethan Mark McCord - Welcome to the world (6/5/2005)!
Brad - District Offensive MVP 2005
Welcome to our site! - Where did the name 'BDBK' come from?
Brian, Diane, Bradley, Kyle
On this site you will find videos and still photos of our 'adventures'.
If you are on a dial up connection, select 'Low Bandwidth' on the videos; if it's available (I will be adding low bandwidth links for the larger files - the quality just isn't very good). Some of the videos are quite large and will not load over dial up (they might eventually).
Soccer America - click on 87's Soccer link on the left.
Have fun!
Brad's highlight video (takes a LONG time to load even with a high speed connection - up to 5 minutes download time with DSL)
Temp: http://www.bdbk.net/brian-links-db/listopen.asp